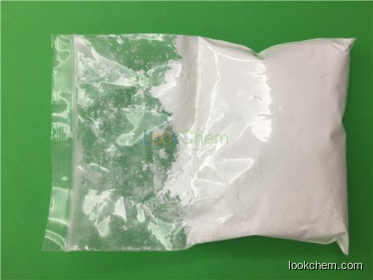 Quick Details
ProName: New sarms Ostarine// MK-2866// MK2866 ...
CasNo: 841205-47-8
Molecular Formula: C18H13ClF4N2O3
Appearance: white powder
Application: used by athletes to assist in training...
DeliveryTime: immediately
PackAge: aluminum foil bag
Port: HK, Shanghai, Shenzhen
ProductionCapacity: 10 Kilogram/Month
Purity: 99%
Storage: cool and dry place
Transportation: EMS,DHL,HK post,EUB,ETK,NL post,German...
LimitNum: 100 Gram
Superiority
1.High Quality:
Quality is life. Quality is the most important element for all goods. We have a lab doing research in Wuhan China and produce sarms in bulk quantity. We have 8 years experience making all kinds of sarms. And all our old customers throughout the world have very positive feedbacks towards our sarms. Purity is all guaranteed over 98%. HPLC and NMR is available if needed.
2.Reasonable price:
We provide high quality products with competitive price in China. All customers are welcomed to send us inquiries and get quotation.
3.Low MOQ:
No worry about the low MOQ, our MOQ is 1 gram or even lower.
4.Good Service.
Fast response. We promise to reply within 24 hours including holidays and send quotation sheet and other documents within 48 hours.
Before making orders, we do not cheat customers in order to get orders.
After selling, we promise to be reponsible and so not disappear if there is any complaint from customers on either our products or services.
5. Fast shipping and secure courier.
We promise to send out products and provide tracking number within 3 working days. And we send via different couriers based on different destination countries. We usually use NL post, HK post, Germany post, EUB, ETK, etc.
6.About resending or refunding if there is any loss of packages or failure to getting through custom.
We promise to resend up to half if it happens unluckily.
Details
Product Name

Ostarine

Other Name

MK-2866

Purity

99%min by HPLC

CAS No.

841205-47-8

Appearance

white fine powder

M.W.

389.33

Melting Point

70-74 ℃(158-165 ℉)

M.F.

C19H14F3N3O3

Density

1.418 g/cm3

Boiling Point

632.261 °C at 760mmHg

Solubility

DMSO78 mg/ml,Water <1 mg/ml, Ethanol 78 mg/ml
Ostarine, also known as MK-2866 is a SARM created by GTx to avoid and treat muscle wasting. It can later on be a cure for avoiding atrophy (total wasting away of a body part), cachexia, sarcopenia and Hormone Replacement Therapy. This type of SARM cannot only retain lean body mass but as well as increase it.
Functions
(1) For Bulking
Shines best when used for gaining lean muscle (bulking) as it is the most anabolic of all the SARMS. Suggested dosage is 25 mg for 4-6 weeks. PCT is not necessary. An increase of 6 lbs. of lean, keepable gains can be observed during this period.
You can take Ostarine as high as 36 mg for 8 weeks BUT only if you weigh 210 lbs. Suppression is expected in higher doses so PCT after a cycle is a must.
(2) For Recomping
Ostarine shines in recomping due to its nutrient portioning results. Calorie is used to build muscle which helps in weight loss and enhancing muscle mass and strength. Suggested dosing is 12.5-25 mg for 4-8 weeks.
Your diet must contain 30% of lean sources of protein to achieve the best recomp result.
(3) For Cutting
MK-2866 can help cut whilst preserving muscle gains and decreasing calories. Suggested dosing is 12.5-15 mg for 4-6 weeks.
Packing and shipping